Rechtsanwältin bei Wenfei Law, Zürich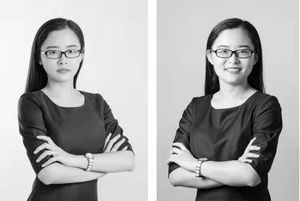 Tätigkeit
Die Tätigkeitsgebiete von Runkun sind hauptsächlich internationale Handelsschiedsgerichtsbarkeit, Vertragsrecht, Gesellschaftsrecht und Handelsrecht.
Ausbildung und berufliche Erfahrung
Runkun ist in Peking, China, geboren und aufgewachsen. Sie studierte an der China University of Political Science and Law und erwarb 2015 ihren dualen Bachelor-Abschluss in Jura und Englisch. Sie nahm auch an juristischen Austausch- und Praktikumsprojekten in Großbritannien und den USA teil. Nach ihrem Abschluss bestand sie die chinesische Anwaltsprüfung.
2017 schloss sie ihren Master of Laws an der Durham University in Großbritannien ab, währenddessen arbeitete sie ehrenamtlich als Gateway Advisor bei Citizens Advice, einer britischen gemeinnützigen Organisation, die Rechtsberatung anbietet. Außerdem absolvierte sie ein Praktikum in einer britischen Anwaltskanzlei.
Sie qualifizierte sich Anfang 2019 als chinesische Rechtsanwältin, nachdem sie Arbeitserfahrungen in Anwaltskanzleien in Peking und Guangdong gesammelt hatte. Ihre Spezialgebiete waren Streitbeilegung, Compliance, Handels-, Vertrags- und IP-Recht.
2019 arbeitete sie in einer UN-Organisation und dann als Anwältin in der pharmazeutischen Industrie in Genf, Schweiz. Anfang 2022 qualifizierte sie sich als Solicitor of the Senior Courts of England and Wales.
Runkun trat im Juli 2022 als Associate in das Zürcher Büro von Wenfei ein.
Sprachen
Die Arbeitssprachen von Runkun sind Chinesisch und Englisch. Sie spricht Französisch und lernt intensiv Deutsch.
Interessen
Runkun liebt es, neue Sprachen und Kulturen zu lernen, zu wandern, zu fotografieren, Aquarelle zu malen und im Garten zu arbeiten.