BAUMGARTNER Samuel
Of Counsel, Beijing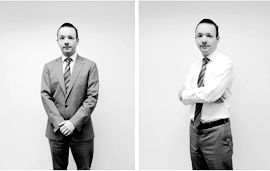 Practice
Samuel's practice focuses on commercial and corporate law as well as contracts and aviation law. He is experienced in international litigation and arbitration proceedings in these fields. Furthermore, Samuel advises our clients on M&A transactions in China and Europe.
Education and Professional Experience
Samuel studied law at the Université Panthéon-Assas in Paris, France and at the University of Fribourg, Switzerland, from where he obtained his law degree in 2009 (magna cum laude). He also participated in the University of Alabama School of Law / University of Fribourg cooperative program in Tuscaloosa, Alabama.
Samuel started his legal career as a trainee in the Zurich office of a renowned international law firm in 2009. After being admitted to the Zurich bar in 2012, Samuel rejoined the same firm as a junior associate and gathered experience in commercial litigation and arbitration proceedings.
Besides his work as a lawyer, Samuel is the President of SwissCham Beijing and the Vice President of the Swiss School in Beijing. Samuel is also member of the board of a Swiss renewable energy start-up company.
Samuel joined Wenfei's Beijing office as an associate in March 2015.
Languages
Samuel's main working languages are English and German. He also has a good command of French and Spanish. Right now, he is intensively studying Mandarin.
Interests
An enthusiastic entrepreneur, Samuel also enjoys traveling, reading, skiing and cooking.