YUN Tongxin
Legal Counselat Wenfei Law, Beijing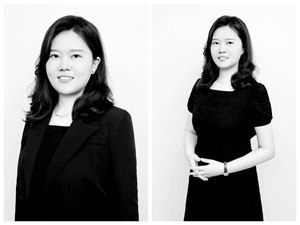 Practice
Tongxin'spractice mainly focuses on civil law andinternational economic law.
Education and Professional Experience

East China University of Political Science and Law awarded Yun Tongxin a bachelor's degree. She continued her studies at Cornell University Law School after passing the PRC Bar Examination, where she excelled in data compliance, international M&A, and business negotiation, ultimately earning a master's degree in law. She worked as an intern at law firms, courts, prosecutors' offices, and arbitration committees during her studies, which sparked her interest in law at a young age. After coming back to China, she spent some time working in a renowned law firm's Beijing office where she was mostly in charge of contract review for clients who were central enterprises, project due diligence for investments and finance, and legal documents drafting for IPO programs. Software license agreements, framework agreements, confidentiality agreements, etc. are among the contracts she has helped revise; the industries with which she has collaborated on projects include the pharmaceutical, ride-hailing, and internet sectors.
In 2023, Tongxin joined Wenfei Beijing Office as a legal counsel.
Languages

Tongxin'sworking languages are Chinese and English.
Interests

Tongxin enjoys travelling by car and visiting art museums. In addition, she has a great love for sports and food.