Associate at Wenfei Law, Zurich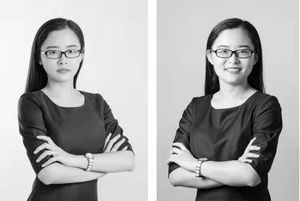 Practice
Runkun's practice mainly focuses on international commercial arbitration, contract law, corporate law and commercial law.
Education and Professional Experience
Runkun was born and raised in Beijing, China. She graduated from the China University of Political Science and Law, obtaining her dual Bachelor's Degree in Law and English in 2015. She also participated in legal exchange and internship projects in the UK and US. She passed the Chinese bar exam upon graduation.
In 2017, she completed her Master of Laws degree from Durham University in the UK, during which she had been doing pro bono work as a Gateway Advisor at Citizens Advice, a British non-profit organisation that offers legal advice. She also completed an internship at a British law firm.
She qualified as a Chinese lawyer in early 2019, after gaining work experience from law firms in Beijing and Guangdong. Her areas of practice were dispute resolution, compliance, commercial law, contract law and IP law.
In 2019, she came to work in a UN organisation and then as a drafting lawyer in the pharmaceutical industry in Geneva, Switzerland. In early 2022, she qualified as Solicitor of the Senior Courts of England and Wales.
Runkun joined Wenfei's Zurich office as an associate in July 2022.
Languages
Runkun's working languages are Chinese and English. She is conversational in French and is learning German intensively.
Interests
Runkun is passionate about learning new languages and cultures, hiking, photography, painting watercolour and gardening.